About Me
Hi, I'm Tess Pfeifle. I have been on the warpath of writing ever since I won third place in a script-writing contest during the third grade. I wasn't quite happy with third, it was rumored I didn't get first because of my liberal use of dialect and loose attitude towards grammar. This infuriated me and sparked my love for dialect and tone, while also inciting the passion I have for writing. Not bad for a third grader. I enjoy scary movies, zombies, Victorian literature and peach smoothies. My dream? To prove the world that words can make just as much noise as actions.
Feel free to contact me whenever and for whatever reason at
tesspfeif@gmail.com
---
Powered by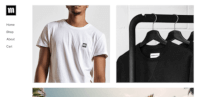 Create your own unique website with customizable templates.