My flash fiction publications:


"Reality TV" A short story about the perils of Reality TV

Read it here.


"Fresh Out" A flash fiction piece about the mundane game of monopoly that is not so mundane.

Read it here.

"Good Pastor Tom" a story about the worst person a pastor could be paired with on a long plane ride.

Read it here.

"Homecoming", a story about an Irish folklore posted on Linguistic Erosion

Read it here.


Powered by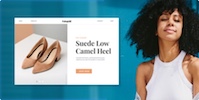 Create your own unique website with customizable templates.